HMN Podcast the Best of Episodes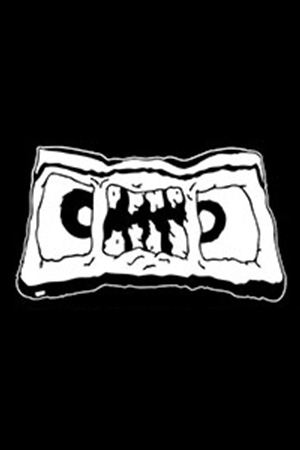 HMN Podcast Best of Year 1
Today is the one year anniversary of Horror Movie Night, and what better way to celebrate than to frankenstein some of the best moments from past year into a supercut of embarrassment, drunkenness and awkward shouting?! If you're new to the podcast, this is your chance to learn the inside jokes and strange mannerisms of your hosts without slogging through 50 episodes. Sit back, crack a cold one and assume the position - it's Horror Movie Night's first bday!
Retroactive Bonus Episodes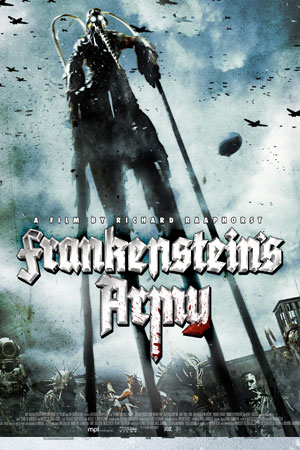 Retroactive Episode 8: Frankenstein's Army (2013)
"There's no way they could do back-to-back Nazi zombie movie episodes....right?" WRONG. Get your surgical equipment and bullshit swastika armband back out, because the guys at HMN have another Nazi zombie flick to discuss this week, with a retroactive look back at 2013's surprisingly not terrible Frankenstein's Army. If you're like us (well, Matt and Scott, at least), then you spent a good chunk of your prepubescent days splattering Hitler-loving monsters in the classic PC shooter Wolfenstein 3-D. This film is basically that, but with better graphics. You're either going to enjoy it or be bored out of your skull, so no further explanation is necessary here. Someone get Ron Perlman on the phone and see if he wants to come bust some goose-stepping ghouls on this week's (retroactive) episode of Horror Movie Night!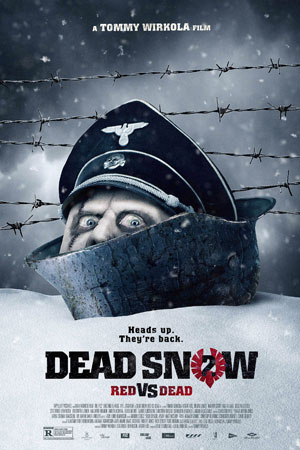 Retroactive Episode 7: Dead Snow 2: Red vs. Dead (2014)
It's the middle of the summer, so let's cool off with a movie about partially-thawed Nazi zombies. You read that right, we actually at one time discussed Dead Snow 2: Red vs Dead (2014) and dug it out of its frosty tomb for a retroactive episode. We don't remember much about this conversation, or the movie for that matter, but rest assured, we had some stuff to complain about as always. Get ready to do it with a dead girl while enjoying the 2-packs-a-day stylings of Bonnie Tyler on this retroactive episode of Horror Movie Night!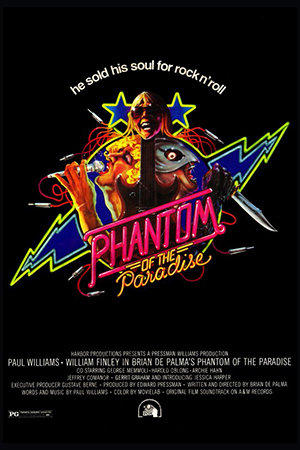 Retroactive Episode 6: Phantom of the Paradise (1974)
This week, the guys are digging an oldie but goodie out of the archives and watching from the rafters as their past selves discuss Brian De Palma's inimitable 1974 rock opera Phantom of the Paradise! If you've followed the show in any capacity, odds are you've heard this film brought up at least once, and here is the seed of HMN's collective obsession. Fall in love with Plain Jane, get your teeth knocked out, your voicebox smashed and your face horribly disfigured by a record press, then try to foil your abuser's sexy plot on this week's retroactive episode of Horror Movie Night!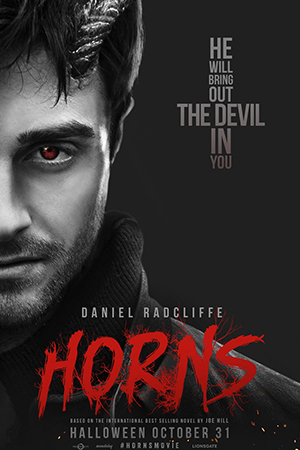 Retroactive Episode 5: Horns (2013)
Well folks, it's time to dredge up the sins of the past with another retroactive episode of Horror Movie Night. This one takes us back to Stephen King's, er, Joe Hill's cinematically adapted (and eviscerated) Horns. Harry Potter fans died inside just about as much as we did while watching this one, and our fury is similar in scope and depth as Daniel Heathcliff's character here, who one day wakes up with hard protrusions he can't explain. Sounds a lot like every morning for the HMN guys...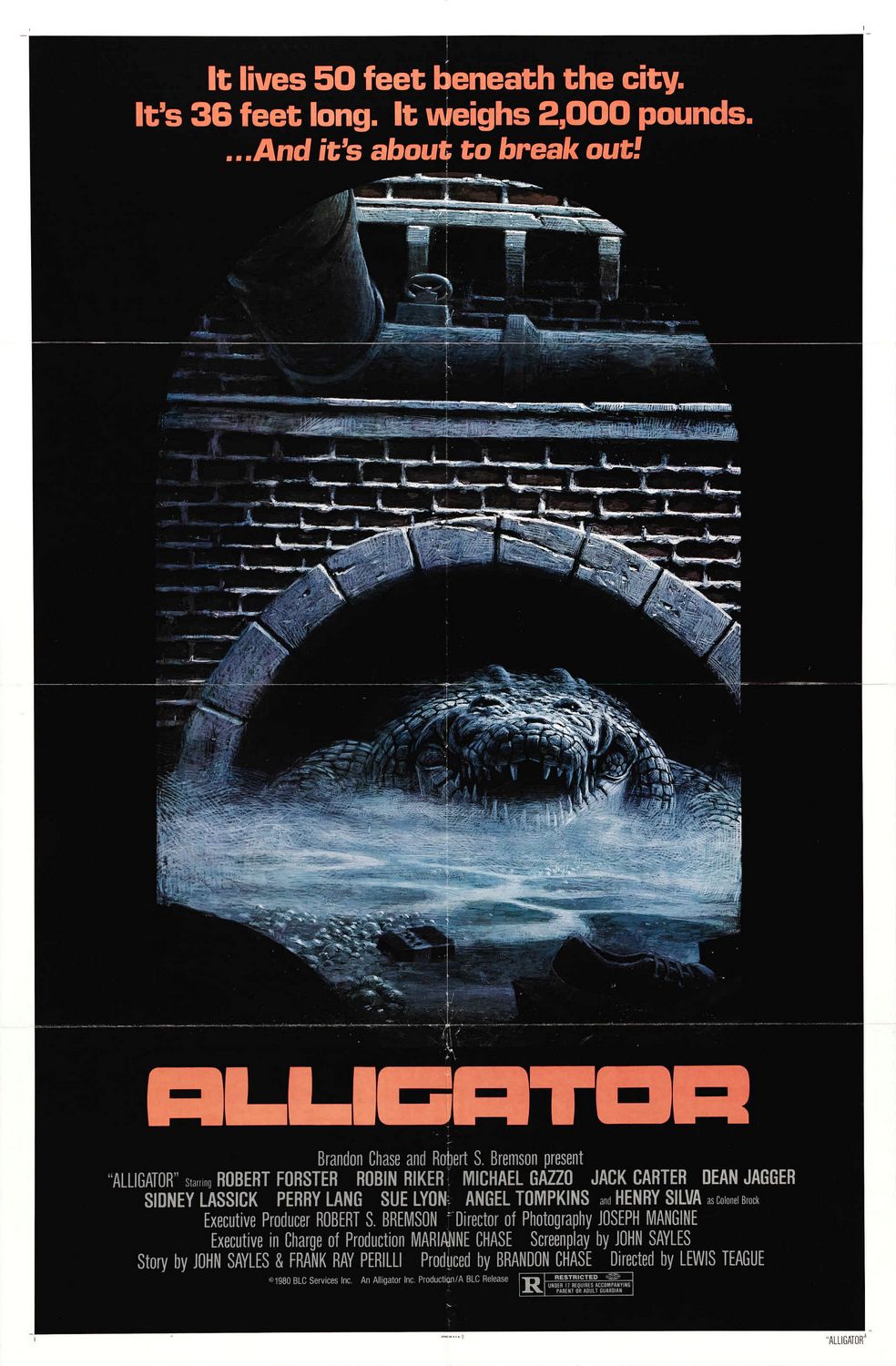 Retroactive Episode 4: Alligator (1980)
Let's travel back to the gilded age of big hair, clock radio bombs and world-class pillow talk... no, not the 1980s, just the time we talked about 1980s killer pet flick ALLIGATOR! We've referenced this discussion enough that it finally warrants its own retroactive episode. Matt's love of this movie (and fear of dressing up as a pirate to pool parties) is infectious and his lines are smooth. Give it up on your childhood bed for this retroactive episode of Horror Movie Night!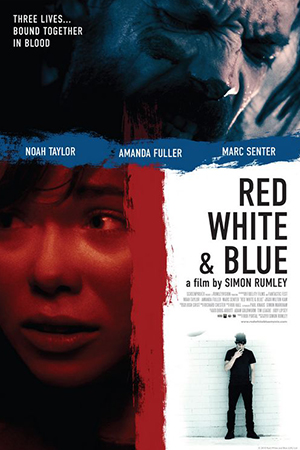 Retroactive Episode 3: Red, White & Blue (2010)
Hopefully you've bathed recently, because this film is going to make you feel dirty. A while back, the boys discussed Red White & Blue with guest picker Aubrie, and for once, Scott wasn't the bad cop! You're going to need your revenge served up with a heaping dose of penicillin - it's Horror Movie Night!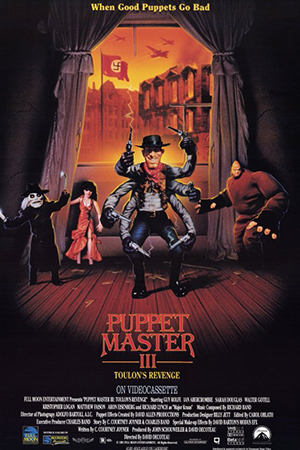 Retroactive Episode 2: Puppet Master III: Toulon's Revenge (1991)
In our second Retroactive Bonus Episode, we take you back to the magical night that Matt and Scott hung out in person and called Adam to discuss leech vomit, puppet powers, Toulon's terrible anniversary gifts, and sexy Nazis… That's right, we discussed 1991's Full Moon release Puppet Master III: Toulon's Revenge! Listen for the origin of most of our current in-jokes, details on Matt's kill room, and what Scott's wife sees every time he watches HMN picks.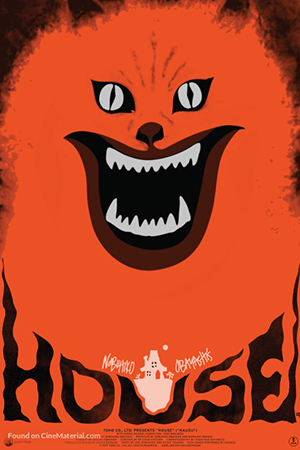 Retroactive Episode 1: Hausu (1977)
In our first Retroactive Bonus Episode we travel back to this past winter when we had to discuss Hausu (aka House from 1977) for Reddit Horror Club. Adam precedes to tell us a non-fiction story of taking a friend to see Hausu in a theater. I hope you all enjoy it!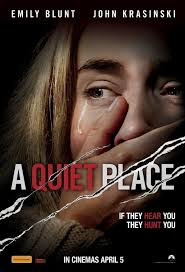 In Theaters Now: A Quiet Place (2018)
Once again the HMN team is joined by Katie Anderson to break down 2018's A Quiet Place. We talk spoiler-free for approximately 30 minutes before we dive into the plot in detail. Join us for a serious discussion about a very good movie as well as some fun side-tracked conversations about Jason Segal's naked body, who will die in Infinity War and passing gas in a post-apocalyptic world.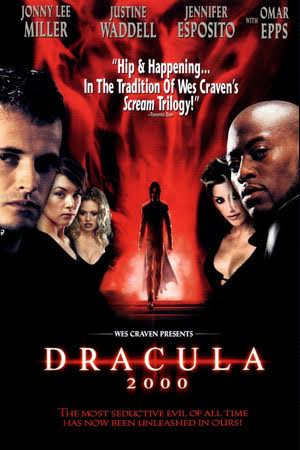 Episode 3: Dracula 2000
Nu metal sucks, but nu metal + vampires?? That's some pornstar oral prowess in that kind of power couple. On our third installment of Soundtracking, we drain the life from the most mediocre metal to hit the 1999 Billboard charts and fondly remember our misspent youth wearing Trapp Pants, wallet chains and ball bearing necklaces with our good buddy Stephen of Analog Jones and the Temple of Film. Scott may or may not have confused Monster Magnet and Powerman 5000 - you'll have to listen and find out!
Saturday Nightmares Episodes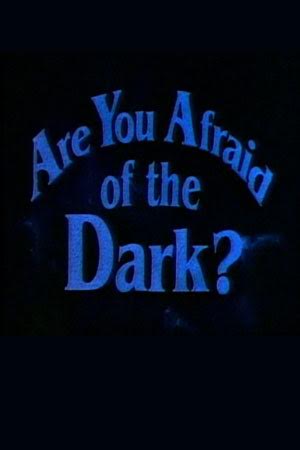 Saturday Nightmares Episode 2: Are You Afraid of the Dark "The Tale of the Phantom Cab"
It's Halloween, ya mutants! That means only one thing - it's time for HMN's annual "Celebrate Halloween By Discussing Mediocre Childrens' Shows" bonus episode featuring the very first episode of Nickelodeon's Are You Afraid of the Dark? Last Halloween's discussion of Goosebumps S1E1 was a low bar to clear, so... you're welcome, AYAOTD. We talk critically about toxic masculinity in brother-brother relationships and the likelihood that there were 40 years of children parading through the woods who couldn't figure out a stupid riddle. All that and more on this special Halloween episode of Horror Movie Night!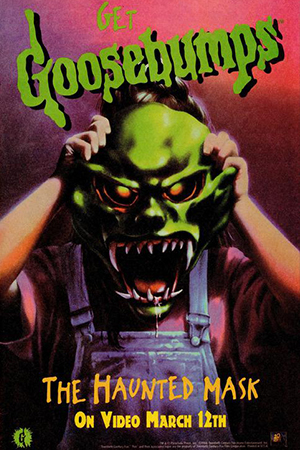 Saturday Nightmares Episode 1: Goosebumps "The Haunted Mask"
Happy Halloween From Horror Movie Night!
This year we wanted to celebrate with a bonus episode of our new series Saturday Nightmares! If we achieve our Patreon goal this will be one of two monthly bonus shows. Saturday Nightmares finds Matt, Adam and Scott discussing episodes of children horror shows from the 90's.
We kick off the new series with the Halloween-centric debut episode of Goosebumps "The Haunted Mask"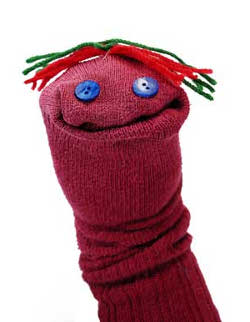 Growing Up Kelly Episode 1: Talent Shows
In the Debut episode of Growing Up Kelly, Scott asks the Kelly brothers about their Talent Show past. Brian opens up about a botched sock puppet performance and a popularity changing dance off while Matt discusses drag shows and rap parodies. Strap in and prepare yourself for your new favorite HMN bonus podcast series.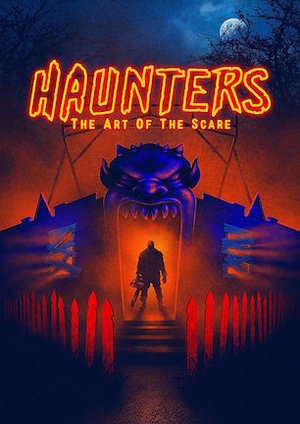 Bonus Episode: Jon Schnitzer Director of "Haunters: The Art of the Scare"
In a Bonus Episode Matt and Scott sit down with Jon Schnitzer who directed and Produced the documentary "Haunters: The Art of the Scare" which is currently streaming on Netflix.
www.netflix.com/title/80213401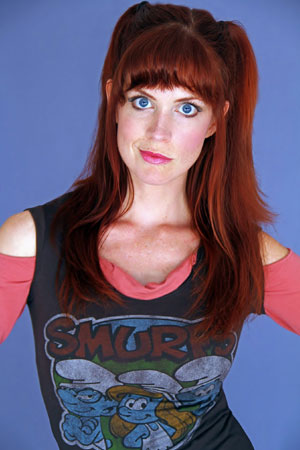 Bonus Episode: Matt Talks to Heidi of 2005's Serial
At San Diego Comic Con I sat down with my friend Heidi Cox and discussed the film Serial from 2005. It's impossible to see but we're gonna try to fix that because the film is a bad movie on the level of Birdemic and the Room. Heidi was on set for a minor role as a secretary. We are also joined by Jonathan London's additional commentary.
Stick around for a post-closing credits interview with Ben from SyFy Channel
Bonus "Convention" Episodes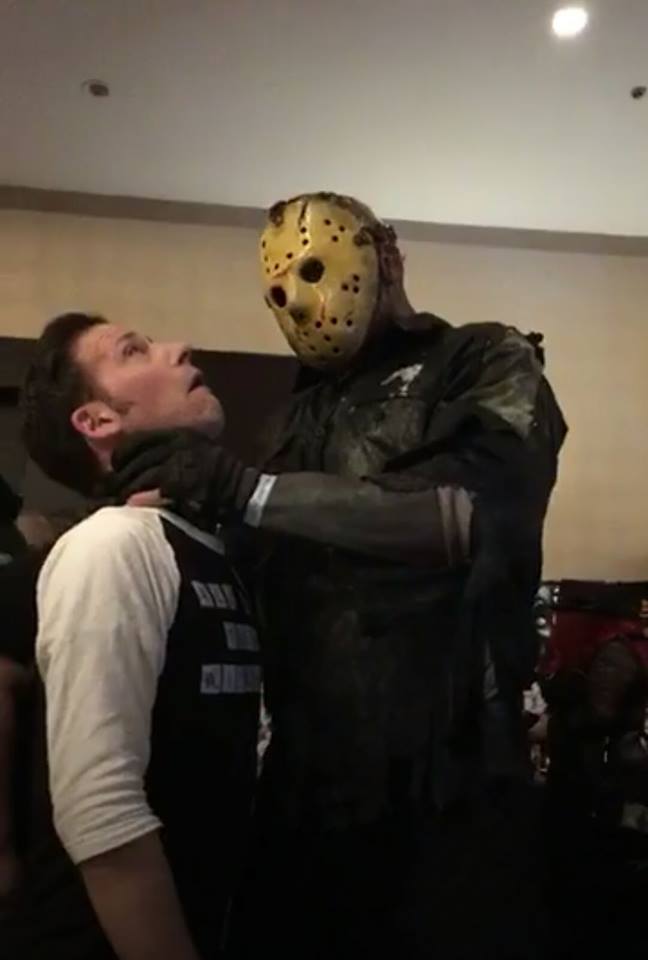 Live at Monster Mania Bonus Episode
This past weekend Scott and Matt attended Monster Mania 36 and while we were there decided to record some content. We talk about the convention, interview a girl who made the walrus suit for Tusk and go on Facebook Live. We answer some of your questions on Facebook Live covering such topics as "What would we cosplay as", "Favorite John Cusack movie" and "what horror movie would we turn into a musical". You can only find the answers by listening!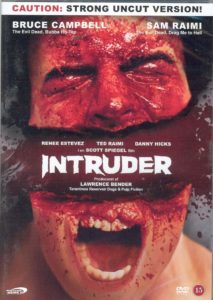 Bonus Episode - One Slash Wonders Live in 2015
In 2014 Scott and Matt met for the first time and record a series of 3 live panels at a small convention in West Chester. This is the final panel of the three we recorded. The Topic was discussing "One Slash Wonders" (aka horror films that should have been franchises but weren't). I hope you enjoy this bonus episode ... if you like it we will release the other two (spoiler alert, this is personally my least favorite of the 3)