Episode 2: Waxwork (1988)
Rundown
Velcum to Da Vaxvoooooorrrrrkk!!!!!!
In this episode of Horror Movie Night, Scott desperately pours water out of the boat while everyone pokes holes in it, Adam reads six hours of useless notes, and Matt remembers a third of the movie. Thrills, chills and tangents abound - would you like a closer look?
Be Sure to check out Horror Movie Night on reddit, Facebook, twitter, soundcloud and Geekscape!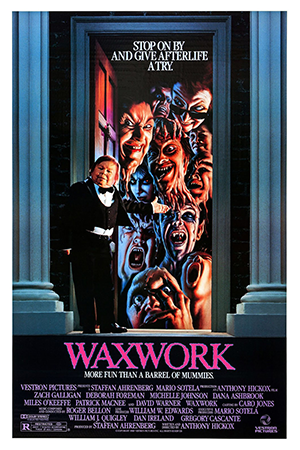 Quote of the Episode:
"I love Sassy Werewolves. I think Sassy Werewolves are my favorite troupe" - Scott