Episodes
SELECT A POSTER AND LISTEN TO THE PODCAST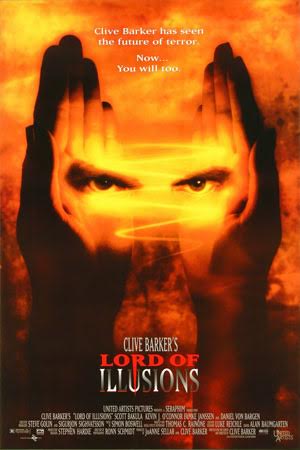 Episode 242: Lord of Illusions (1995)
Clive Barker, the OG Leather Daddy of horror. The creator of one of the greatest antagonists in modern horror (Pinhead, duh). He also wrote an entire movie about a 9ft tall dick with teeth, so what we're saying is, his cinematic escapades are a bit uneven. In weaker column, we have this week's pick, MASTER OF ILLUSIONS, starring that guy from Quantum Leap and the police chief from Super Troopers. Oh, and Famke Janssen. There's something about a doomsday cult, magicians, and some spectacularly bad CGI. Just don't call them tricks, Dad.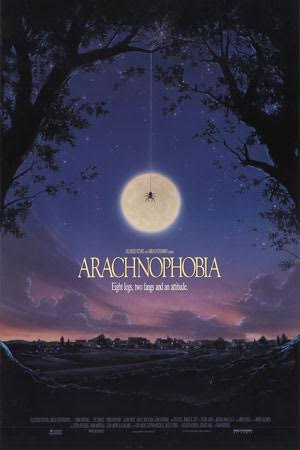 Episode 241: Arachnophobia (1990)
Some people are scared of serial killers, some of ghosts, even others of aliens that steal your head (The Borrower is so underrated). But what about the people who fear a much more common antagonist? What if you have ARACHNOPHOBIA? Well, first you invite Julian Sands over as bait, then you get John Goodman to help clean up the murderous pests while suggesting house repairs. This one made your hosts feel a little itchy, hopefully you feel it too. We just wanted to share in the bother!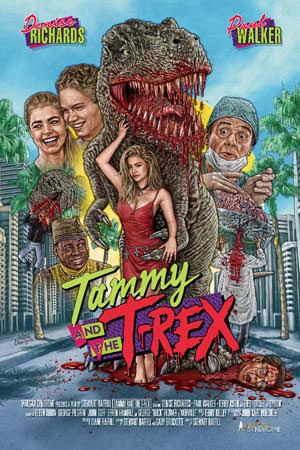 Episode 240: Tammy & the T-Rex (1993)
It's the classic story: boy meets girl, boy gets his brain transplanted into a robotic t-rex, boy rips off a lot of heads, girl saves boy's brain from t-rex and then does a sexy dance as credits roll. TAMMY & THE T-REX truly has it all! If there's one thing Scott loves more than anything in horror movies, it's head trauma, so when Vinegar Syndrome announced its gore cut, you know it went right on the list. It's as nuts as it sounds and you NEED to watch it!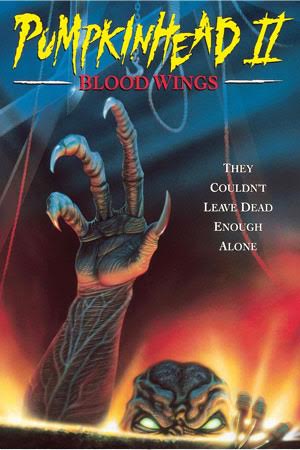 Episode 239: Pumpkinhead II: Blood Wings (1993)
Brian finally faced his fears and picked a movie he actually likes, even though he's terrified of defending it against Matt and Scott… The hill he chose to die on this week? PUMPKINHEAD ll: BLOOD WINGS, which really wasn't too bad anyway, but if you listen to the show, you understand how Brian's mind works. While the plot is a bit of a departure from the original, they show off the awesome practical effects and Pumpkinhead suit as often as they can, so it was definitely worth the watch (and discussion)!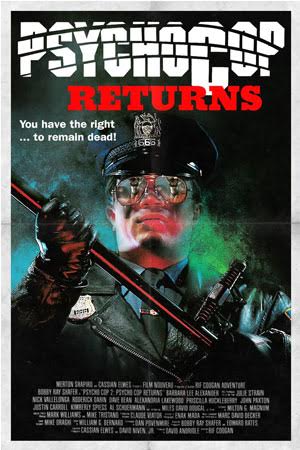 Episode 238: Psycho Cop Returns (1993)
We had such a good time discussing INVISIBLE MANIAC a few years back, why not dive into another questionable Adam Rifkin movie? We've made worse decisions than watching 1993's PSYCHO COP RETURNS, so To our credit, we didn't even know he left, but he's back to make puns and stare at buns. Oh, and kill as many people as possible for no apparent reason. He's also apparently a Satanist? Who cares, this plot is a mess… Come with us as we clean up the streets on Horror Movie Night!
Episode 237: Cannibal the Musical! (1993)
Wrapping up our Horror Musicals month, we decided to go with the Trey Parker college project CANNIBAL! THE MUSICAL, and it was as big of a mistake as trying to cross Donner Pass in the middle of winter. Brian got hungry and Scott got eaten first because he's the gym rat of the show (which isn't saying much), but at least the meat was organic. The Kelly boys' musical numbers weren't quite shpadoinkal, but when you're starving for a tune, you take what you can get.
Episode 236: Little Shop of Horrors (1986)
You had to have known this was coming: we find ourselves somewhere that's green with the beloved LITTLE SHOP OF HORRORS (1986)! The tangents grow like weeds, the accents bloom left and right, and you KNOW we bust out a couple bars ourselves as we gush over this perfect film. On this glorious day, we are ALL Seymour Krelborn.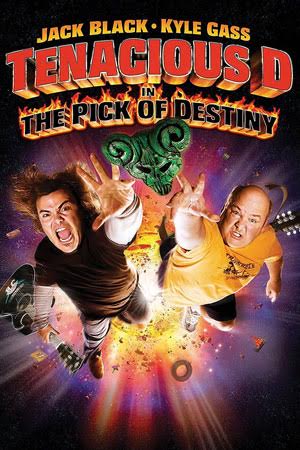 Episode 235: Tenacious D - The Pick of Destiny (2006)
Week 2 of our Horror Musicals month, and we're shredding the dick and fart joke bomb that is TENACIOUS D: PICK OF DESTINY, picked by none other than Brian! Less horror than last week's SHOCK TREATMENT, and with less entertaining music but more heavy metal stars, we struggle to stay on topic as usual, and argue the merits of acoustic rock (they are few). At least we get Tim Robbins' version of MCU Whiplash here, so that's a plus…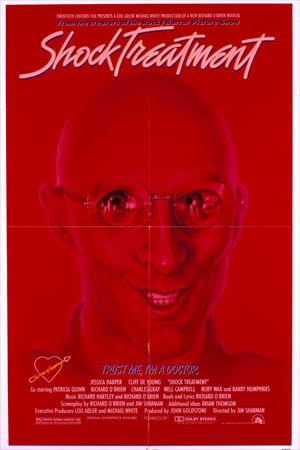 Episode 234: Shock Treatment (1981)
Your HMN hosts love their showtunes, and to prove it, we're spending a whole month talking nothing but horror musicals! The catalog is slim, but we'll make it work, so you won't find yourself bitchin' in the kitchen (or cryin' in the bedroom all night). Kicking it off, we're discussing SHOCK TREATMENT (1981), the sequel, we mean equal, to the much more well-known and beloved ROCKY HORROR PICTURE SHOW. Thank god we're men!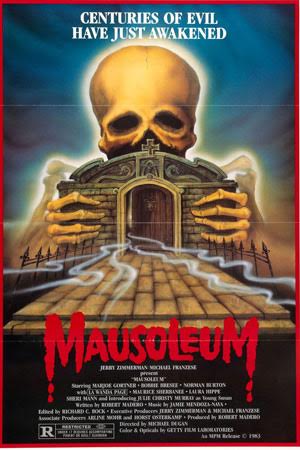 Episode 233: Mausoleum (1981)
Can a weird psychiatrist uncle(?) save his ex-Playboy Bunny niece from her demonic destiny, or will she devour her ex-child preacher husband with her hungry monster boobies? Find out this week as we discuss 1981's mob-funded feverdream MAUSOLEUM! It's truly as strange as it sounds, and if you haven't seen it, it is something that must be experienced at least once. Get ready for a lot of glowing green eyes and inexplicable plot points this week on Horror Movie Night!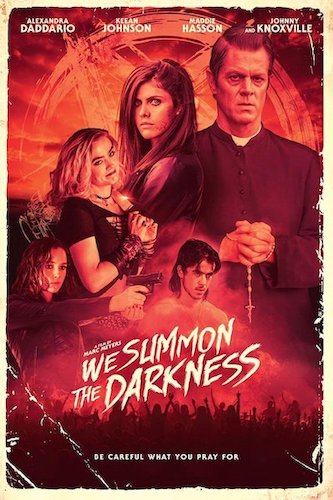 Matt Talks to We Summon the Darkness writer Alan Trezza
Matt was unable to see We Summon the Darkness when he attended Fantastic Fest in September but now that the film is coming to Streaming he was able to see the movie and talk to writer Alan Trezza about his Heavy Metal past that influenced this sure to be iconic Heavy Metal Horror.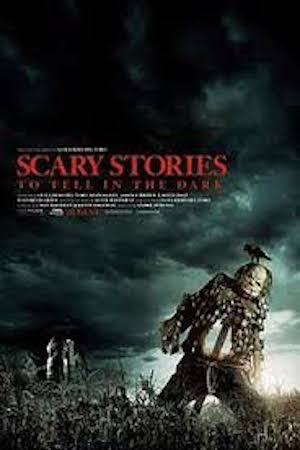 In Theaters Now: Scary Stories to Tell in the Dark (2019)
SPOILERS ALL OVER THE PLACE! DO NOT LISTEN UNTIL YOU'VE SEEN THE MOVIE! WE WARNED YOU!
The team and Katie checked out Scary Stories to Tell in the Dark which came out this weekend so you didn't have to and final verdict is you should see it and then listen to our episode!
HMN Podcast the Best of Episodes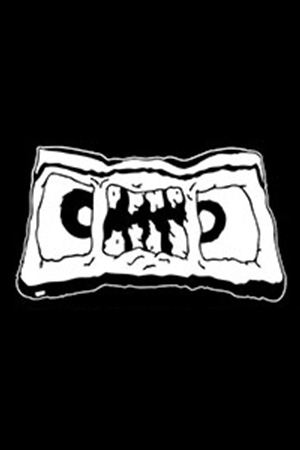 HMN Podcast Best of Year 1
Today is the one year anniversary of Horror Movie Night, and what better way to celebrate than to frankenstein some of the best moments from past year into a supercut of embarrassment, drunkenness and awkward shouting?! If you're new to the podcast, this is your chance to learn the inside jokes and strange mannerisms of your hosts without slogging through 50 episodes. Sit back, crack a cold one and assume the position - it's Horror Movie Night's first bday!