Episodes
SELECT A POSTER AND LISTEN TO THE PODCAST
Episode 353: Hellraiser: HellWorld (2005)
Continuing the "one color gel only" trend of our recent picks, we decide to attend a totally not creepy house party/rave in all the blue-grey tones visible to the human eye and eventually run afoul of that pasty scamp Pinhead. You guessed it, we're heading into virtual Perdition with HELLRAISER: HELLWORLD (2005), which was very obviously filmed in 2002 and shelved for 3 long years based on the fashion choices and omnipresent Nokia phones in every single frame. It's a bad movie but what else would you expect from the 8th Hellraiser installment (and this podcast)?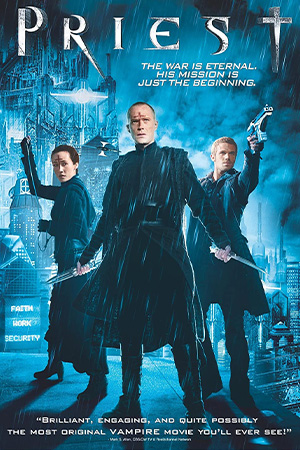 Episode 352: Priest (2011)
Whoever said vampires are always sexy has definitely made themselves forget about the time Vision broke out of the MCU and into the Wild Wild West-iverse as it crashed into the Matrix and blew vampire Jesus to smithereens. After threatening it for months, Scott finally subjects the guys to literal trainwreck that is PRIEST (2011), possibly as punishment for the transgressions of their more recent picks. Confess your sins to Captain von Trapp and be absolved!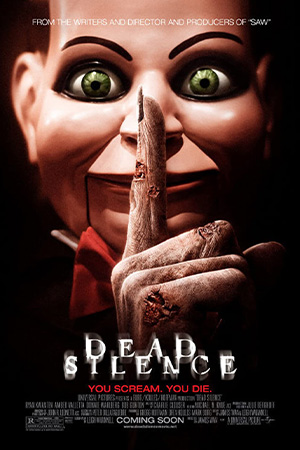 Episode 351: Dead Silence (2007)
Continuing his long tradition of championing pint-sized terror on the show, Matt dives us tongue-first into James Wan's haunted ventriloquist dummy romp DEAD SILENCE (2007). Boasting a $20mil budget and only one blue color gel, it's actually not nearly as bad as we might've remembered it being... but that might have more to do with our brains being warped by 7 years of doing this podcast and less with Dead Silence being good. You decide, but be careful talking smack about Mary Shaw or you may never talk again!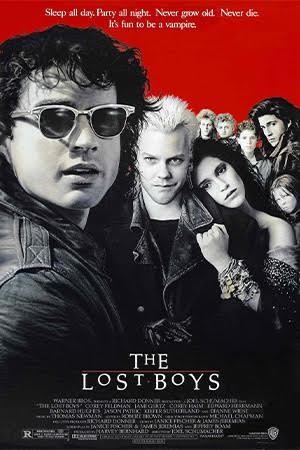 Episode 350: The Lost Boys (1987)
It's our 350th episode and lookee who decided to stop by - our long lost cohost Brian! We knew we had to discuss something he'd seen a million times so he couldn't weasel out of it by saying he didn't have time to watch the movie, thus we went with the oiled-sax-playing, beach party-crashing, Frog Brothers-filled THE LOST BOYS (1987). You know it, you love it, so do we, so let's get that nostalgia pumping through our delicious veins on this momentous 7-year anniversary spectacular episode of Horror Movie Night!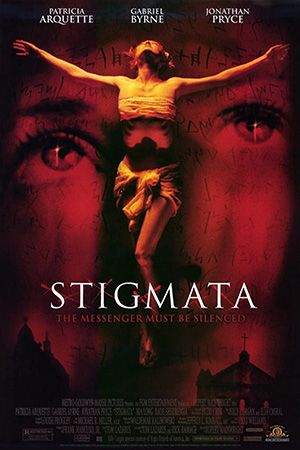 Episode 349: Stigmata (1999)
What's scarier than late 90s fashion? Late 90s fashion but with a side of lukewarm blasphemous imagery! Kyle is taking us higher this week with his 7th grade Livejournal favorite film of all time, STIGMATA (1999) and while the watch was painful, the conversation is heavenly. We're sorry Sky Daddy, we've been very naughty this week on Horror Movie Night...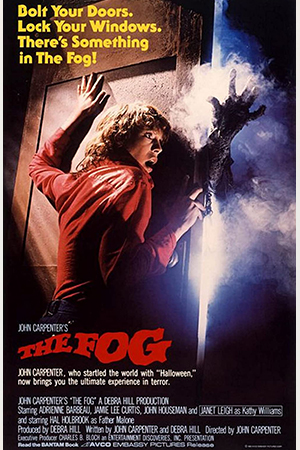 Episode 348: The Fog (1980)
If horror movies are to be believed (and why shouldn't they be), every sleepy seaside town harbors a dark secret. Sometimes it's a haunted house, sometimes it's a lunatic in a creepy mask, but SOMEtimes it's a 100 year old curse placed by murdered lepers. In that case, you gotta watch out for THE FOG (1980), a John Carpenter classic that shocked 2 of the 3 hosts of this show in how many years it took for one of us to pick it. Come with us as we ponder the low body count and what a stomach pounder is this week on Horror Movie Night!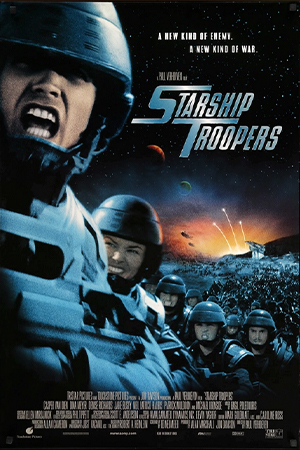 Episode 347: Starship Troopers (1997)
Do you wanna see the galaxy? Well too bad, we're an audio-based show! What we CAN offer is a rambling voyage to Klendathu as we duke it out over STARSHIP TROOPERS (1997). The tangents are definitely going to, um, bug some folks but you probably know by now that we just can't help ourselves. Would you like to know more? Listen to this week's episode of Horror Movie Night!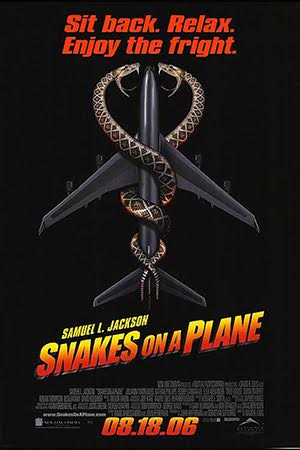 Episode 346: Snakes on a Plane (2006) - Part 2
This week on Horror Movie Night, the discussion on Snakes on a Plane continues, and as usual, Gelsey picked a bad movie that Dylan enjoyed and Chris had mixed feelings on. We discuss the soundtrack as well as how we'd handle being on a "snakes on a plane" scenario.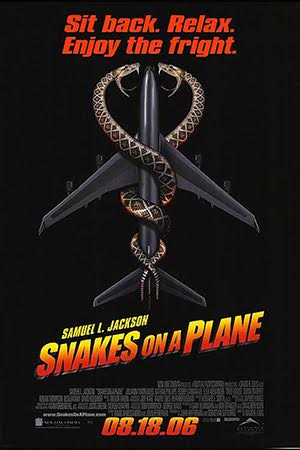 Episode 345: Snakes on a Plane (2006) - Part 1
At long last Kyle is in the hot seat to pick a movie for us to watch and with almost 100 years of horror films to pull from he went with Snakes on a Plane. We breakdown the first film to ever be co-directed by the IMDb forms as well as the Fueled By Ramen produced soundtrack!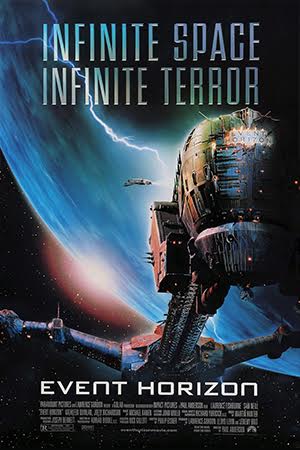 Episode 344: Event Horizon (1997)
What's that you say? One haunted house movie's not enough for you? How about a haunted house movie.... in space? In honor of its 25th anniversary this year, we head to Neptune's orbit and explore EVENT HORIZON (1997), which was literally pitched as "The Shining in space" so this tracks, trust us. It's gory, it's interesting, it's well-acted and then the third act just sucks, but we still have a lot of nice things to say about it so tune in for some space horror nostalgia on this week's Horror Movie Night!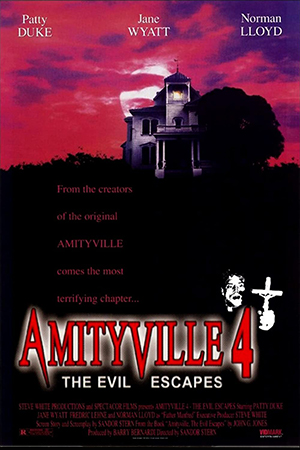 Episode 343: Amityville 4: The Evil Escapes (1989)
You'd think that we've had enough of plodding haunted house franchises on this show, but then you'd be wrong and completely forgetting that Matt gets to pick every third movie and thus subjected his cohosts to AMITYVILLE 4: THE EVIL ESCAPES (1989). This is the third (!) Amityville we've discussed and apparently not the last either, so lay back, relax and let us illuminate the nuances of possessed lights that look like possessed trees. Oh and it's got K-Mart Pazuzu as well!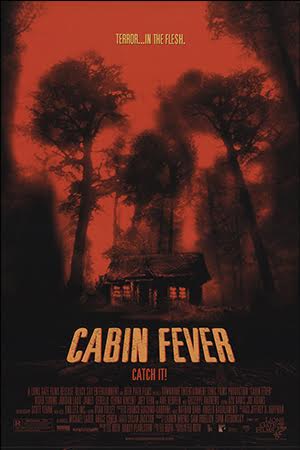 Episode 342: Cabin Fever (2002)
ABIN FEVER (2002).... We're joining by Erik J. Brown, author of the new book "All That's Left In the World" and Eli Roth enthusiast (ok not that part), who was kind enough to discuss this questionable piece of cinema history. Hope you're hungry because we've serving up all-you-can-eat PANCAKES this week on the show!
Episode 341: Demons 2 (1986)
An Italian film, on THIS show? Has Hell frozen over? No, it's just leaking some greasy evil turds into an apartment high rise and absolutely ruining Sally's birthday! Unbelievable. How could Argento and Bava do this to her? That's the real horror DEMONS 2 (1987), oh and running out of clean towels to fight K-Mart gremlins with.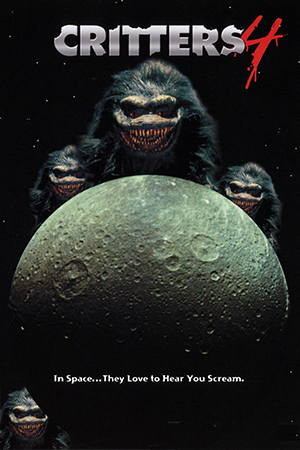 Episode 340: Critters 4 (1992)
When you need to make 2 movies but only have the budget for 3/4 of one, you get busy on a Critters sequel that you can stretch into two! This week, we're discussing the second half of this questionable film-making choice with 1992's CRITTERS 4 (aka the one where they're in space). It's got Brad Dourif, Angela Bassett and that guy from SNDN3, how bad can it be? I guess we're all going to find out as we blast off into another episode...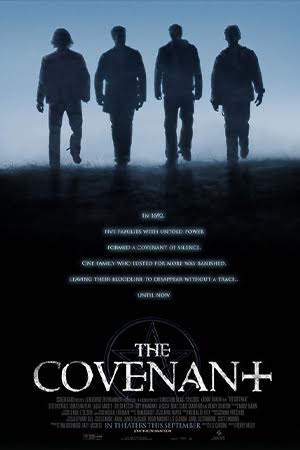 Episode 339: The Covenant (2006)
Most of us know Sebastian Stan as the dashing Winter Soldier, but fun fact, he's also played a dashing warlock in the Renny Harlin abomination known as THE COVENANT (2006). The one and only Ashley V. Robinson of Geek History Lesson subjected us to this week's abuse and we love her for it. Listen to find out how much money this movie made (a lot) and how much your hosts suck at mental math (also a lot). Harry Potter can kiss Toby Hemingway's ass!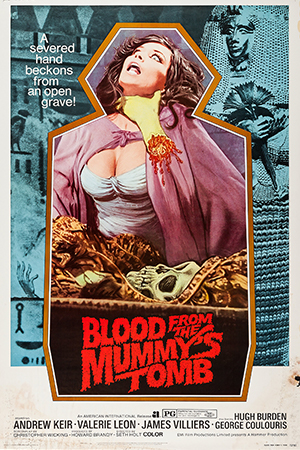 Episode 338: Blood From the Mummy's Tomb (1971)
In all of our years doing Horror Movie Night, we've never sat down to talk about a Hammer horror… Until now. This week, we're cracking open the coffin and dusting the sand from a lovely disembodied hand with BLOOD FROM THE MUMMY'S TOMB (1971). Shockingly, this is but one of 4 screen adaptions of Bram Stoker's "The Jewel of Seven Stars." We're guessing this is the best one because it stars two-time Bond Girl Valerie Leon!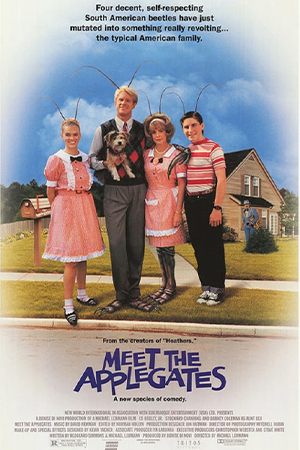 Episode 337: Meet the Applegates (1991)
Ever wondered what a 1950s nuclear family in modern suburbia but are really giant shapeshifting bugs movie would be like? Well wonder no more, because we're talking about exactly that this week as we excavate MEET THE APPLEGATES (1990)! This one is as weird as it seems so you know there's a lot to unpack... Join us for the absurdity on another episode of Horror Movie Night!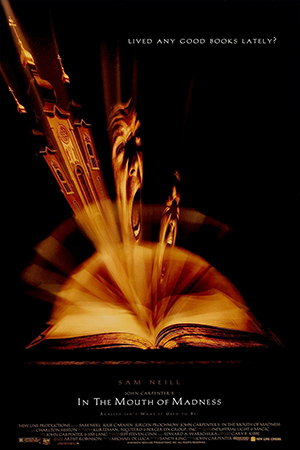 Episode 336: In The Mouth of Madness (1994)
There's a saying we like to keep going around the HMN offices - "It's Mummy's Day somewhere." In the spirit of Mummy's Day, we invited our good friend Nate Lopez from 91 Donkey Lane to discuss the Lovecraft/King monster mash that is IN THE MOUTH OF MADNESS (1994). We put on our bookreadin' glasses and crack the covers of some Sutter Cane best-sellers to bring the apocalyptic giggles and maybe a wall of tentacle monsters. Side note, how do you get sharpie crosses off your skin? Asking for an insurance investigator friend...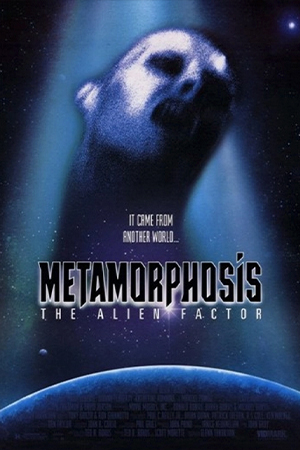 Episode 335: Metamorphosis - The Alien Factor (1990)
Little did Scott know when picking this week's movie, there are TWO films from 1990 called Metamorphosis and surprise! We collectively watched both, so we guess this is kind of a two-fer episode? There's body horror aplenty, so don't forget the paper towels and hand sanitizer for this discussion - it's gonna get gooey...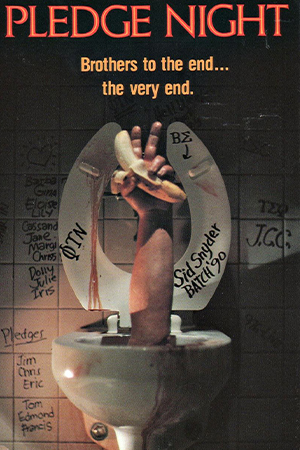 Episode 334: Pledge Night (1990)
It's a new year, time to start thinking about what frat you're going to rush and which popped collar douchbags you're going to let verbally and physically abuse you in the name of brotherhood. Can we suggest Heta Mu Nu? We promise to only make you eat 1 butt-cherry and no calling people the f-word. Oh and the gooey ghost of Joey Belladonna may or may not be haunting our frat house so ¯_(ツ)_/¯

Our first episode of 2022 is the 1990 straight-to-video PLEDGE NIGHT, a comedy-cum-supernatural slasher written and directed by a porn director, starring people who can't act and featuring yet another Freddy clone killer apparition, but at least it's set in the wintertime, which is the correct season for the actual Hell Week shenanigans we still somehow let happen every year at colleges across the US. Now clean up the mess we just made, pledgie!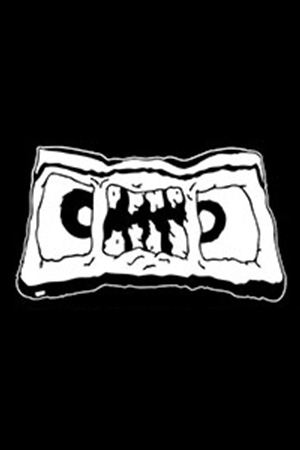 Horror Movie Needle Drops Draft
It's Halloween so we are doing another draft. This time we're drafting "Needle Drops In Horror Films" with our new friends Jordan and JB of Camp Nightmare Podcast.
Apologies that Matt sounds like he's calling in via a Tin Can; for someone who claims to know Podcasting he really screwed the pooch on this one.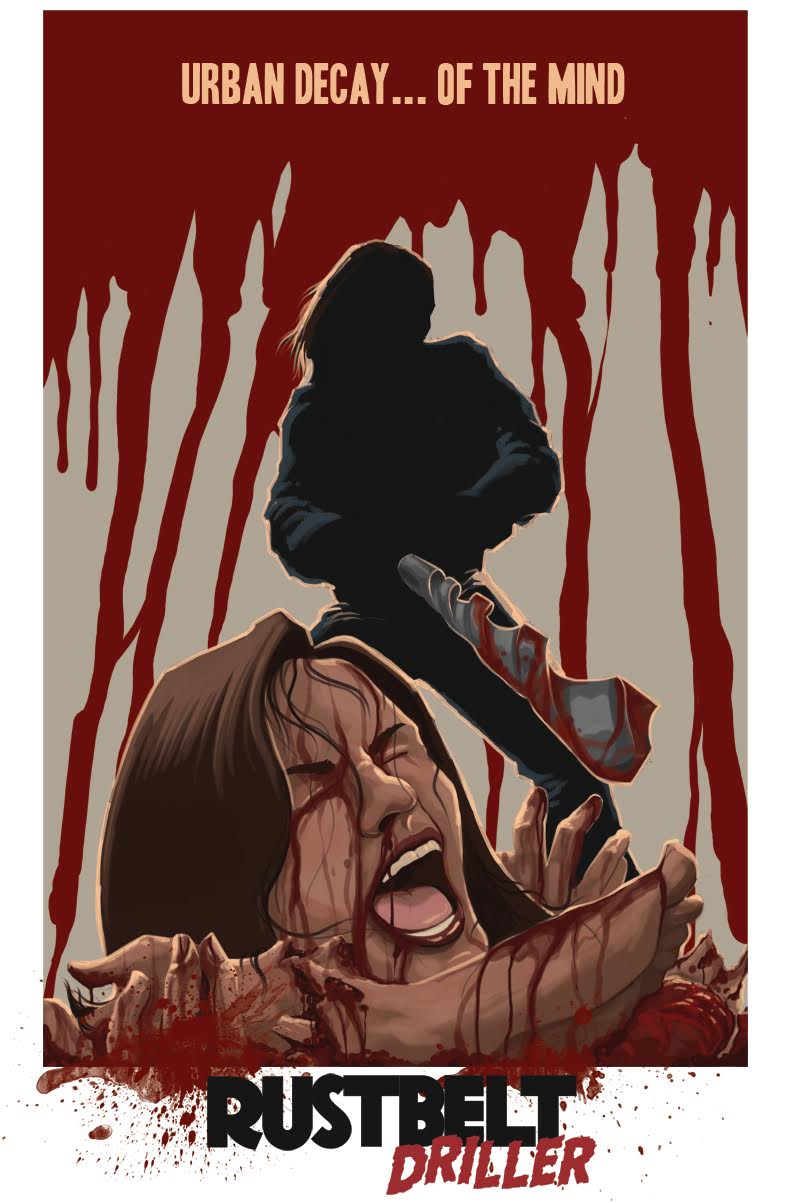 Talking Exploitation with the Team Behind Rust Belt Driller
Matt sat down with the team behind Rust Belt Driller.
The team of Director David R Williams, Writer and lead actor Aaron Krygier, and Tilke Hill (Lead actress and co-Director) talked about influences, the style of the film and filmmaking in general.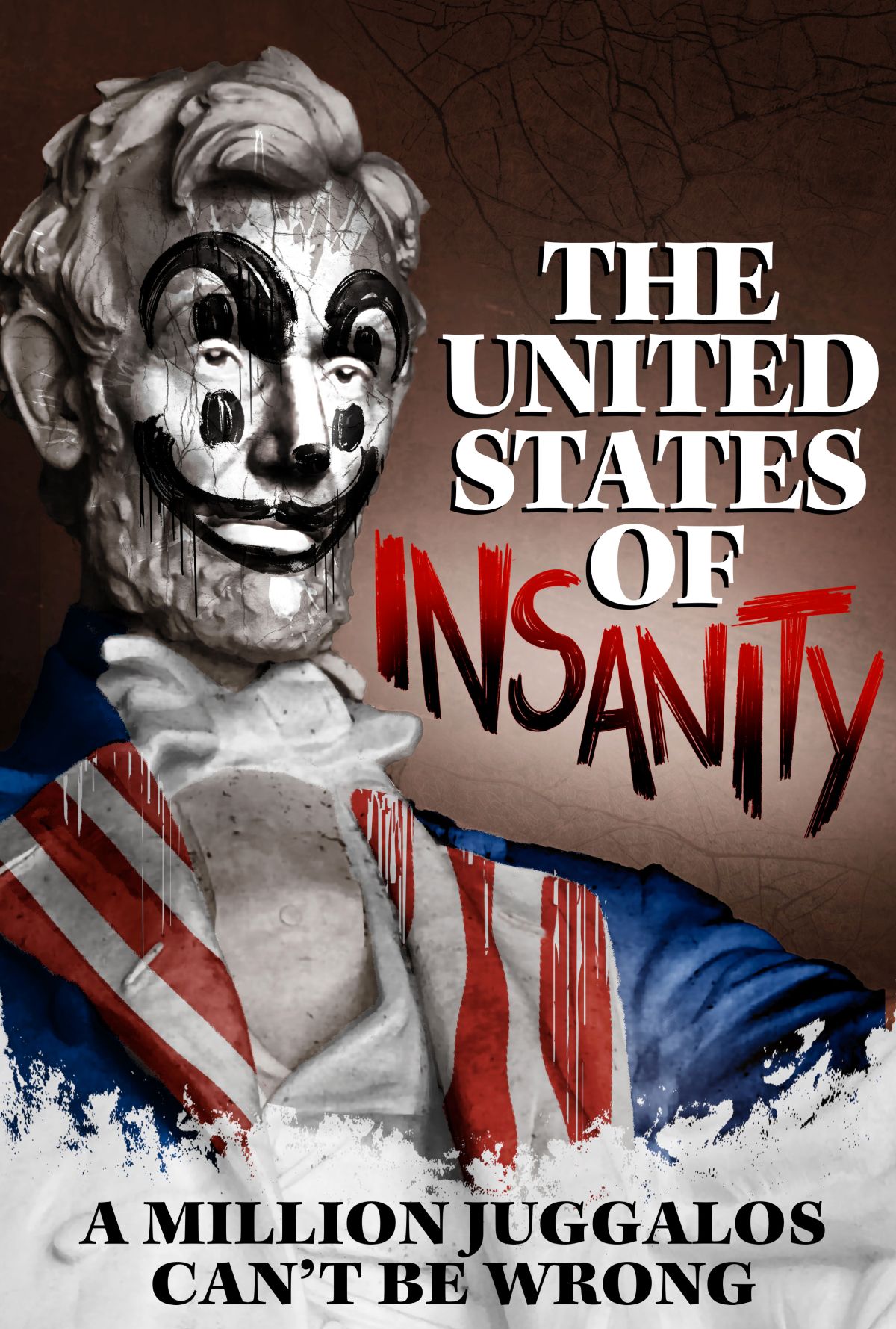 Fantastic Fest Interview: Matt Talks ICP with United States of Insanity Director Tom Putnam
Our Next Interview from Fantastic Fest has Matt talking to Tom Putnam who co-directed the new documentary United States of Insanity about Insane Clown Posse's lawsuit against the FBI to be declassified as a gang.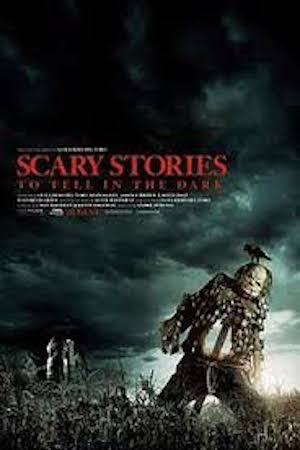 In Theaters Now: Scary Stories to Tell in the Dark (2019)
SPOILERS ALL OVER THE PLACE! DO NOT LISTEN UNTIL YOU'VE SEEN THE MOVIE! WE WARNED YOU!
The team and Katie checked out Scary Stories to Tell in the Dark which came out this weekend so you didn't have to and final verdict is you should see it and then listen to our episode!
HMN Podcast the Best of Episodes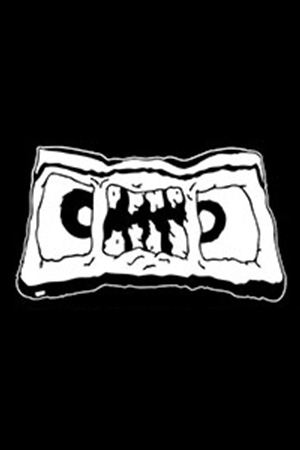 HMN Podcast: Best of Year 5
It's no denying that the last 6 months have been extremely difficult and heavy but July 5th, 2020 is our 5 year podcasting anniversary. We would obviously love to be doing something more this year but as per usual we are still going to drop a retrospective of the best moments from Episodes 191-245.
When things calm, there's a vaccine and travel is safer we will give you all the love and more to ring in Year 6/Episode 300. Until then thank you for years of love and support. I Hope you enjoy these memories.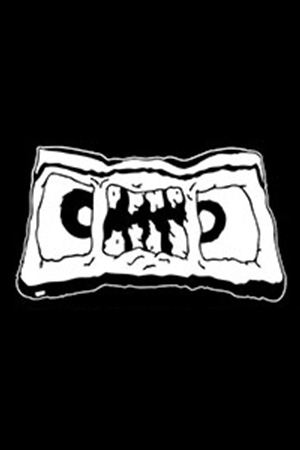 HMN Podcast Best of Year 1
Today is the one year anniversary of Horror Movie Night, and what better way to celebrate than to frankenstein some of the best moments from past year into a supercut of embarrassment, drunkenness and awkward shouting?! If you're new to the podcast, this is your chance to learn the inside jokes and strange mannerisms of your hosts without slogging through 50 episodes. Sit back, crack a cold one and assume the position - it's Horror Movie Night's first bday!