Episode 264: Rumplestiltskin (1995)
Rundown
Hey! Do you like the Leprechaun movies? You do? Cool, you still probably won't enjoy this week's pick, 1995's pointless RUMPLESTILTSKIN! But at least we have our good friend Steven Bay of Analog Jones & the Temple of Film fame with us to talk about small killers, obsessions with dead media, and how he's marrying someone who loves GREASE 2. Rev your motorcycle engine, cuz Rumplestiltskin is a coooooooooool rider!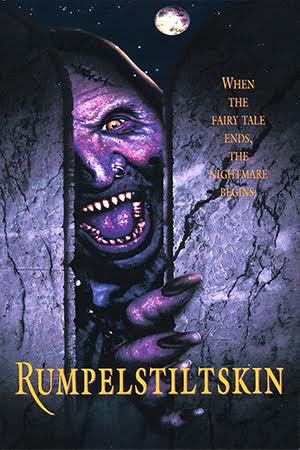 Quote of the Episode:
"It's a Fairy Tale! It's a Horror Fairy Tale! I'll never say no to that" - Stephen Bay
The luck of the Irish totally snubbed Adam this week, and instead of watching 1995's evil munchkin-fest Leprechaun 3, he watched the original and then overslept. Matt and Scott snagged his missing shilling, picked up a hitchhiking magician's assistant and hit the jenkiest place on the Strip. Shitty limericks abound and the guys try their best to be witty without Adam's unique perspective on all things potato-and-booze related. In the words of Vince Vaughn - it's Horror Movie Night, baby... Horror Movie Night!
It's Christmas Eve and boy do we have a surprise for you... We dug deep in our bag of podcast magic and pulled out a very special episode for you, full of Nazis, Grizzly Adams, and of course incest. That's right, this week's episode is the abysmal Xmassacre ELVES from 1989! Put on your Santa hat and draw some swastikas on your boobs/moobs as the guys wind their way through the celluloid insanity on display here. There are truly no words for this film, but HMN tries real hard to fill in the awkward silence. Happy holidays and watch out for grandpa, it's a very merry Horror Movie Xmas Night!
Just when you thought it was safe to recycle the plastic from a supernaturally-possessed doll with a creepy smile, surprise idiot! More Chucky! This week's victim is CHILD'S PLAY 3 (1991) - it's a killer toy movie, so of course Matt picked it. Brad Dourif gives it his all as usual, so we do our best to keep up!