Pick an Episode and Enjoy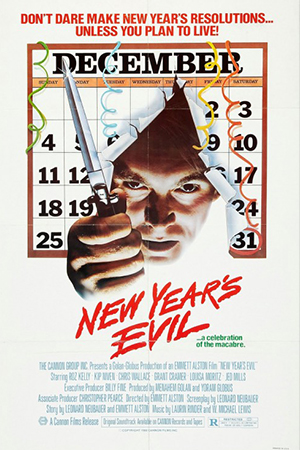 Episode 75: New Years Evil (1980)
2016 has been a real crap year, so of course it needs to end with an equally crappy horror movie about an totally-unmasked killer stalking women to kill as midnight rings in each timezone! That's right, the boys are ringing in the new year with 1980s New Years Eeeeeeeeeeevil. This film is what you'd imagine a quaalude nap at Studio 54 felt like, though there would've probably been a ton more nudity there too, so really, that's a lame example anyway. Nevermind, we have eeeeeeeevil to discuss, so if you're really eeeeeeeeeevil, put on your best Christmas-ribbon dress, slap some rouge across that eeeeeeevil face, and LISTEN. TO. THE REPLAY on the first Horror Movie Night of 2017!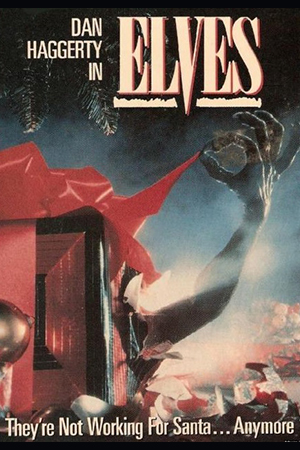 Episode 74: Elves (1989)
It's Christmas Eve and boy do we have a surprise for you... We dug deep in our bag of podcast magic and pulled out a very special episode for you, full of Nazis, Grizzly Adams, and of course incest. That's right, this week's episode is the abysmal Xmassacre ELVES from 1989! Put on your Santa hat and draw some swastikas on your boobs/moobs as the guys wind their way through the celluloid insanity on display here. There are truly no words for this film, but HMN tries real hard to fill in the awkward silence. Happy holidays and watch out for grandpa, it's a very merry Horror Movie Xmas Night!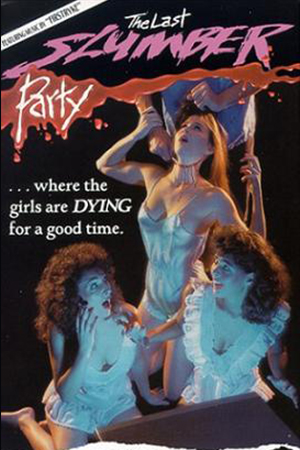 Episode 73: The Last Slumber Party (1988)
Linda, Tracy, and Chris are a trio of teenage girls who decide to celebrate the last day of high school by having a slumber party at Linda's house. A few guys also show up to further enhance the merry festivities. However, things take a turn for the worse when a homicidal maniac who has just escaped from a mental hospital crashes the bash.