Episode 124: Black X-Mas (2006)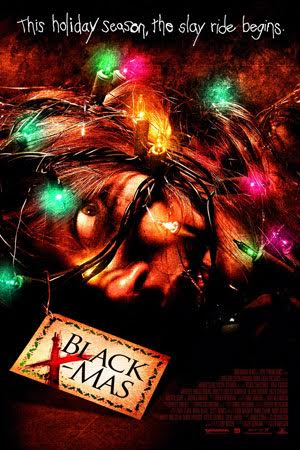 Quote of the Episode:
"As far as remakes of classic horror flicks go this is one of the only ones we'd talk about on this show" - Scott
More Christmas Horror Films
What's better than Christmas in July? A Brian Yuzna Christmas in July! At Scott's longtime insistence, the boys finally tackle 1990's barely-xmas-horror goop-fest Silent Night Deadly Night 4: Initiation. It's got everything you expect from a Yuzna flick - racial caricatures, bugs, nightmare logic, and of course the requisite swimming pool full of KY. Hey, it's even got our boy Clint Howard in it! There is absolutely no reason to sleep on this one, except for the fact that it's only available as a multipack DVD with SNDN3 (brain under a glass helmet Santa killer) and SNDN5 (rapey Pinocchio), so maybe go searching on Vimeo for it like we did. Don't forget to put out some milk and cookies for the giant cockroach!
On this special (in the worst possible way) episode of Horror Movie Night, we give in to Matt's pleading and discuss Silent Night Deadly Night 5: The Toy Master! We collectively worry that Micky Rooney's blood sugar level was way too low throughout the filming of this movie, and mourn for Clint Howard's unintentionally auspicious acting career. It's Christmastime, spend it with the father of your bastard child (who moonlights as a mall Santa) and fight off the terrifying trinkets surrounding your bed, it's Horror Movie Night!
It's Christmas Eve and boy do we have a surprise for you... We dug deep in our bag of podcast magic and pulled out a very special episode for you, full of Nazis, Grizzly Adams, and of course incest. That's right, this week's episode is the abysmal Xmassacre ELVES from 1989! Put on your Santa hat and draw some swastikas on your boobs/moobs as the guys wind their way through the celluloid insanity on display here. There are truly no words for this film, but HMN tries real hard to fill in the awkward silence. Happy holidays and watch out for grandpa, it's a very merry Horror Movie Xmas Night!